Afua Hirsch in conversation with Leila Slimani
January 15, 2018 @ 7:00 pm

-

8:30 pm

£10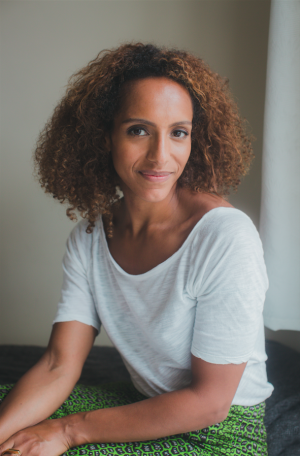 We are enormously excited to announce an event with writer, broadcaster and barrister Afua Hirsch in conversation with internationally acclaimed author and French Minister Leila Slimani.
You may recognise Afua as the social affairs editor of Sky News, or for her journalism in The Guardian.
Brit(ish) is her first book and represents an important intervention in the conversation about race and identity in Britain today.
'The book is wonderful, important, courageous, and it could not be more timely: a vital and necessary point of reference for our troubled age in a country that seems to have lost its bearings' Philippe Sands
Afua will be in conversation with the massively impressive Leïla Slimani.
Leïla is an author and journalist. Last year she became the first Moroccan woman to win France's most prestigious literary accolade, the Prix Goncourt (think French language Man Booker Prize).
In November French President Macron made Leïla his 'Personal Representative of Francophonie to 'represent the open face of Francophonie to a multicultural world'.
Lullaby is Leïla's first book to be translated into English.
It is the story of a middle-class couple who employ the seemingly perfect nanny, only to come home one day and find she has murdered both of their children. Lullaby is a compulsive, riveting and bravely observed exploration of power, class, race, domesticity and motherhood.
'A taut and exquisitely written novel that will keep you up all night desperately turning the pages. This book is insanely good' Kate Hamer, author of The Girl in the Red Coat and The Doll Funeral.
Tickets are £10 or £30 including a copy of both books
All tickets include a glass of wine or soft drink
Please note that refunds are not available except when an event sells out