Live Lit recently appeared in publishing industry magazine The Bookseller, as part of a Company Spotlight on the MILD Group:
"The business Group includes The Marsh Agency (the international rights specialist she started with her late husband Paul Marsh in 1994); Live Lit (the events arm, which includes the Balham and Dulwich literary festivals); and Dulwich Books, the Nibbie-winning indie bookseller she bought two years ago (the "I" in MILD stands for independent and international)".
The piece was particularly complementary about this year's Balham Literary Festival:
"Take the Balham Literary Festival, which ran this year in mid-June. It was the second outing for the event, which isn't in the largest of venues – it takes place in a pub, a very nice and big pub, but a pub nonetheless. Yet the programme's big hitters could rival Hay: among the guests were former UK envoy to Iraq, Sir Jeremy Greenstock; Wahaca founder Thomasina Miers; Booker shortlistee Ahdaf Soueif; and neurosurgeon turned memoirist Henry Marsh".
Group CEO Susie Nicklin explained how a live events programme is at the heart of her vision for the business: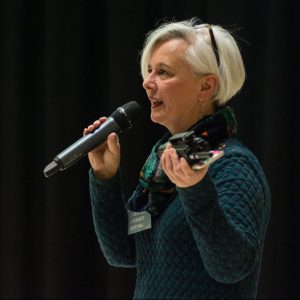 "Nicklin believes  Live Lit represents most clearly what MILD is all about. She says: 'My starting point was that the tech giants like Amazon, Google, Facebook, Uber, AirBnB, [they] all develop tech with algorithms and have the customer supply all the data and content. The book trade needs to do the exact opposite – we have this extraordinary content that you can do mass reproductions of, but you can't really mass produce. You can't tell Colm Tóibín or Ian McEwan or Sarah Perry, 'We want you to write this novel'. It just doesn't work like that. But what we have is fantastic idiosyncratic creators who can make great art, and we have to find ways to bring this out to people'.
You can read the article in full by clicking here.