Ice & Isolation: Life on the Wild Edges – Dan Richards
November 18, 2019 @ 7:00 pm

-

8:30 pm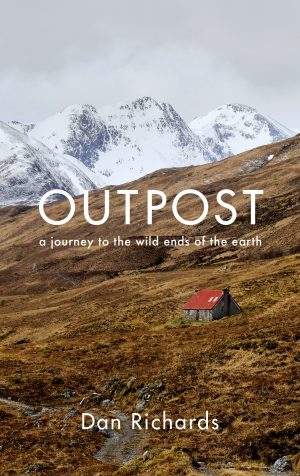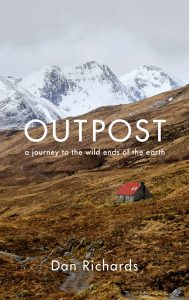 In Outpost, Dan Richards explores the appeal of far-flung cabins in mountains, tundra, forests, oceans and deserts. These are landscapes that speak of deep time, whose scale can knock us down to size. Their untamed nature is part of their beauty and such places have long drawn the adventurous, the spiritual and the artistic.  Richards explores landscapes which have inspired writers, artists and musicians, and asks: why are we drawn to wilderness? What can we do to protect them? And what does the future hold for outposts on the edge?
'Dan Richards is a wonderful storyteller, wise, wry and open-hearted, the perfect travelling companion. Outpost tells stories of emptiness, but is bursting with gorgeous life and language. It is a joy to read' – Max Porter
Dan Richards has explored the wild places that still exist in our crowded planet. Join him for an enchanting and inspiring evening of traveller's tales from far-flung places. The event will be chaired by Dr. Nick Crumpton, author and zoologist.
Venue: Dulwich Books, 6 Croxted Road, West Dulwich, SE21 8SW
The event will start promptly at 19.00 and finish by 20.30.
Tickets: £5 (redeemable against the purchase of books at the event)
About the Author
Dan Richards is the co-author of Holloway (with Robert Macfarlane and Stanley Donwood) and the author of The Beechwood Airship Interviews and Climbing Days. He has written for The Economist, Guardian, Harper's Bazaar, Caught by the River, Monocle and the Quietus.