Meik Wiking: Secrets of the World's Happiest People
September 7, 2017 @ 7:00 pm

-

8:30 pm

£10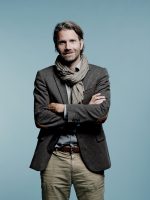 Dulwich Books is delighted to welcome Meik Weiking, CEO of The Happiness Research Institute and man who introduced the world to Hygge. Join us on the evening of Thursday 7th September as Meik discusses his new book The Little Book of Lykke, an accessible, uplifting and practical guide to understanding the roots of happiness and how to introduce more of it into your life.
Tickets are £10. All ticket-holders will receive a glass of wine or soft drink of their choice.
It is well known that Denmark regularly tops the 'World's Happiest Country' charts. In 2016 Meik Wiking, CEO of the Happiness Research Institute in Copenhagen, introduced the magical secret ingredient of Denmark's happiness to the world with his Number One internationally bestselling book The Little Book of Hygge.
But Meik knows it is not just the Danes who are on a treasure hunt for happiness. He has interviewed people around the world and knows that the hopes of mayors in Copenhagen, street-food vendors in Mexico, cab drivers in India and the Minister of Happiness in the United Arab Emirates all point towards the same beacon: happiness.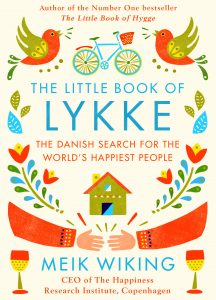 In The Little Book of Lykke Meik condenses years of research from The Happiness Research Institute, along with hundreds of interviews and thousands of studies and experiments from around the world. He looks at inspirational approaches to happiness from around the globe; from urban community gardens in Detroit, to a pioneering restaurant in Madrid which provides beautiful dinners for the homeless; from roads in Columbia which are transformed into leisure zones at weekends, to National Neighbours' Day celebrated annually across The Netherlands.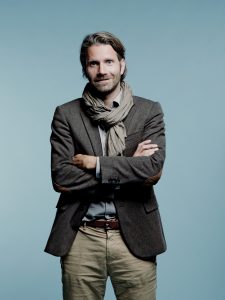 Meik Wiking has the best job in the world: as the CEO of the Happiness Research Institute in Copenhagen, he is on a mission to discover what makes people happy and as a result he has become known as the "Indiana Jones of Smiles". When he's not studying political science and writing several books and reports on happiness, wellbeing and quality of life, he enjoys photography and playing tennis (quite badly) with friends.