Secret Histories: Damian Barr with Sarah Perry
April 3, 2019 @ 7:00 pm

-

8:30 pm

£10 – £22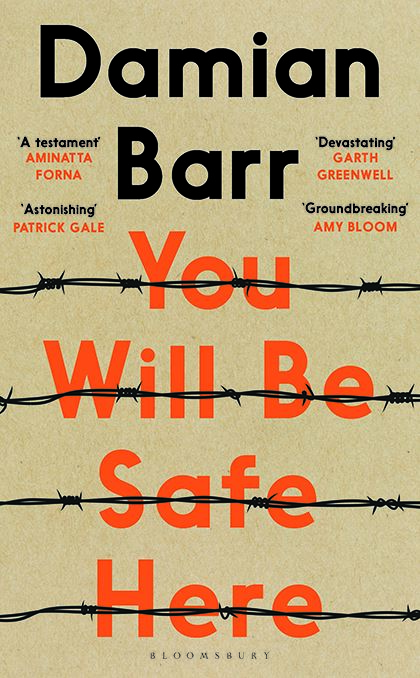 Damian Barr with Sarah Perry, on his debut novel, You Will Be Safe Here
Barr has captured the threads of all of human history. You Will Be Safe Here is as unexpected as it is unsettling                                                                         Aminatta Forna
South Africa, 1901. Sarah van der Watt and her son are taken from their farm by force to Bloemfontein Concentration Camp where, the English promise: they will be safe.
Johannesburg, 2010. Sixteen-year-old Willem wants to be left alone with his books and his dog. Worried he's not turning out right, his ma and her boyfriend  send him to New Dawn Safari Training Camp. Here they 'make men out of boys'. Guaranteed.
Inspired by real events, You Will Be Safe Here uncovers a hidden colonial history and present-day darkness while exploring our capacity for cruelty and kindness. This is the debut novel from Damian Barr, whose awarding-winning memoir, Maggie & Me, was about coming of age and coming out in Thatcher's Britain. He is the creator and host of the marvellous Literary Salon.
We are thrilled that Damian will be with us on the evening before the publication day of You Will Be Safe Here. He will be talking about his novel with Sarah Perry, author of Dulwich Books favourites, The Essex Serpent and Melmoth. Both You Will Safe Here and Melmoth consider the links between hidden legacies of history and the present. Don't miss what is sure to be a fantastic discussion about this wonderful debut novel and about how fiction can be used to illuminate the past.
April 3rd, 7pm, Dulwich Books
Tickets: £10 or £22 with a copy of You Will Be Safe Here.