Spring Literature Showcase with Elif Shafak, Ayobami Adebayo and Gwendoline Riley
March 9, 2017 @ 7:00 pm

-

8:30 pm

£10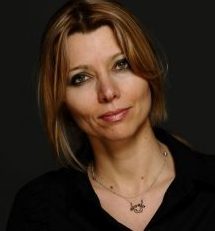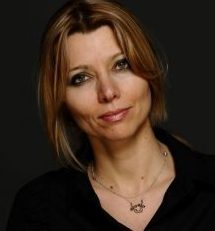 Join us at 19.00 on 9th March for a special evening of new literature. We are incredibly lucky to be able to invite you to an event with three of the finest writers publishing books this Spring: Elif Shafak (Three Daughters of Eve), Ayobami Adebayo (Stay With Me) and Gwendoline Riley (First Love).
Their books are united by a concern for how women approach situations in which they feel a lack of choice. There are issues of identity, of confronting the past, and of trying to understand who you are. Each book considers marriage, and in paticular where marriage can go wrong or become a site of abuse.
It promises to be a fascinating evening with lots to get you thinking!
Elif Shafak is one of today's most influential international writers and intellectuals who straddle East and West.
She is the acclaimed author of ten novels including The Architect's Apprentice and The Bastard of Istanbul, and is the most widely read female writer in Turkey. Her work has been translated into over forty languages and she has been awarded the prestigious Chevalier des Arts et des Lettres. She is also a public speaker, a women's and LGBT rights activist and a writer of journalism. Elif has been longlisted for the Orange Prize, the Baileys Prize and the IMPAC Dublin Award, and shortlisted for the Independent Foreign Fiction Prize and the Ondaatje Prize.
Her new novel is Three Daughters of Eve. Set across Istanbul and Oxford, from the 1980s to the present day, it is a sweeping tale of faith and friendship, tradition and modernity, love and an unexpected betrayal.
"Three Daughters of Eve is an intelligent, fierce and beguiling read […] Shafak writes desperately topical stories and has done so again here, but in the grand tradition of the early-20th-century novel of ideas" – Financial Times
Ayobami Adebayo w
as born in 1988 in Lagos, Nigeria. Her stories have appeared in a number of magazines and anthologies, and one was highly commended in the 2009 Commonwealth short story competition.
Her debut novel is Stay With Me. Set in 1980s Nigeria, it is a devastating story about the fragility of married love, the undoing of family, and the all-consuming bonds of motherhood
"Beautiful, stark writing . . . suffused with the constant ache of heartbreak, bolstered only by that intangible need to keep going, no matter what" – The List
Gwendoline Riley was born in 1979, and grew up on the Wirral. She is the author of Cold Water, Sick
Notes, Joshua Spassky and Opposed Positions. Her writing has won a Betty Trask Award and a Somerset Maugham Award, and has been shortlisted for the John Llewellyn Rhys Prize.
Her new novel is First Love – the story of Neve, who is married to an older man. Drawing the reader into the battleground of her relationship, Neve spins a story of helplessness and hostility, an ongoing conflict in which both husband and wife have played a part.
"[Riley] takes a familiar theme of midlife minor angst and focuses in, closer and closer, until the banal becomes surreal, even beautiful. The effect is beguiling, like viewing everyday objects through a magnifying glass, or miniaturism for existentialists. First Love is an exquisite and combative piece of news from nowhere" – The Guardian
This event will take place at Dulwich Books, 6 Croxted Road SE21 8SW
All tickets include a glass of wine
The authors' books will be available at a discounted price on the night
The event will begin promptly at 19.00